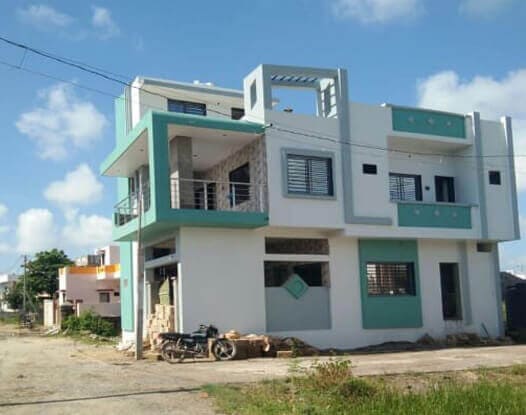 All we can say is that you care for your home in Pune and do everything possible to keep it the best. But there is also a high possibility of water leakage from internal water sources and drainage. It may start to damage your Pune home structure even before you know it. However, you can take up precautionary measures and use the best waterproofing service in Pune to keep both interior and exterior safe from water damage in the future.
Shree Home Services is one of the leading waterproofing companies in Pune on call to make your personal space water safe. As a channel partner of Asianpaints and Renovation, we are committed to offering a range of Waterproofing solution that best suit your problem areas in Pune and around.
We had 20+ years of experience in waterproofing and painting services. We are glad to say that, we are a channel partner of "Asian Paint". Our professional staff has skilled techniques and knowledge to solve the problems of leakage. We are well known and highly skilled in waterproofing service. Our projects delivered in a big number that is 18921+ over happy clients. Leakage is mainly caused by poor construction practices, poor workmanship, and wrong selection of materials, incorrect mixing. Waterproofing is necessary for every old and new house/building. Generally, both waterproofing and painting services need some prevention techniques and a chemical solution or liquid to apply. We know what the problem is facing in a house and apartment or any commercial building. With this huge experience, we have a hand on any problem regarding Leakage and interior waterproofing and painting. We offer waterproofing services in Toilet and Bathroom Waterproofing Services, Roofs or Terrace/Tanks Waterproofing Services, Wall Waterproofing Services, Interiors/Exteriors Waterproofing Services, and Tile Waterproofing Services.
We are really happy to say that our old clients always have faith in us. They have trusted for many years until now in our waterproofing and painting service. Again-again we received an order from those who have taken service before from us. We want our customers to live happily without any hassle regarding leakage and with beautiful, fresh paintings on houses/buildings.
We are the best Waterproofing Services in Pune, Pimpri-Chinchwad, Wakad, Hinjewadi, Pimple Saudagar, Pimple Nilakh, Rahatani, Thergaon, Baner, Balewadi, Ravet, Punawale, Tathawade, Kiwale, Bhosari, Chikhali, Moshi, Dehuroad, Akurdi, Nigdi, Pashan, Aundh, Dapodi, Pimple Gurav, New Sangavi.
We also delivered the best painting service in Pune, Pimpri-Chinchwad (PCMC). If you are looking for a painting service then you are at the right place, to get the best quality and finishing painting work at a reasonable price. We have done many projects almost all over Pune. We have shown our work done in every field. Painting your home and apartment brings you freshness and enthusiasm. Our skilled staff gives you the best suggestion for color combinations or designs to paint your dream home. So, be stress-free we paint your dream home as you wish. We analyze your painting needs and come up with the best painting solution. We provide painting services for interior, exterior, residential and industrial painting. Also, we provide temple painting.
If you have any queries about waterproofing and painting service don't get stop you to call us. We are happy to help you. You can also get a free consultation. So, no worries about it, you have us.